Dark Hair Colours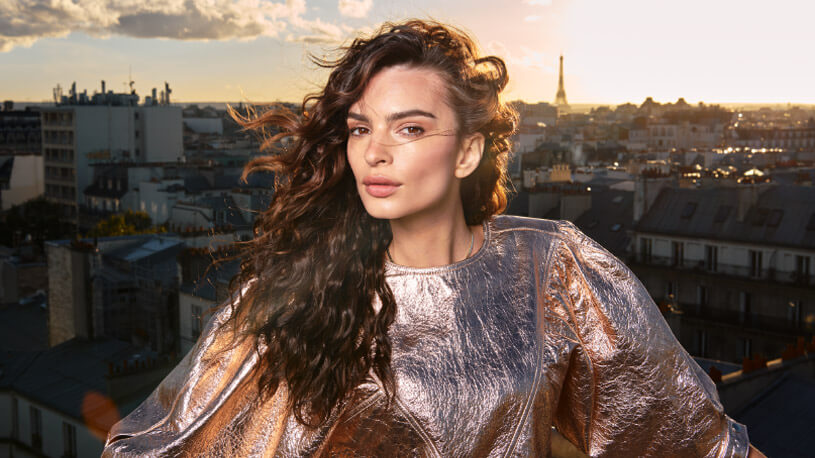 Tiger's Eye
Inspired by the stone, tiger's eye is balayage with a mix of warm caramel, gold and brunette tones. On dark hair it looks stunning and, since it's created using the balayage technique, the upkeep is easy.
Going Darker
If you're already brunette, going 2-3 shades darker is an easy way to transform your hair and make a statement without a ton of effort. Plus, dark hair tends to look super shiny and healthy so it's a win, win.
Really Raven
Raven hair is almost bewitching in its beauty and, what's great is that you can experiment with gloss tones like blue or burgundy colours. If your hair isn't naturally dark, then this will take quite a bit of upkeep to ensure the colour and strands stay healthy-looking. Chroma Absolu has seriously nourishing and hydrating formulas, powered by healing acids to help the hair stay vibrant, strong and shiny.
Red Hair Colours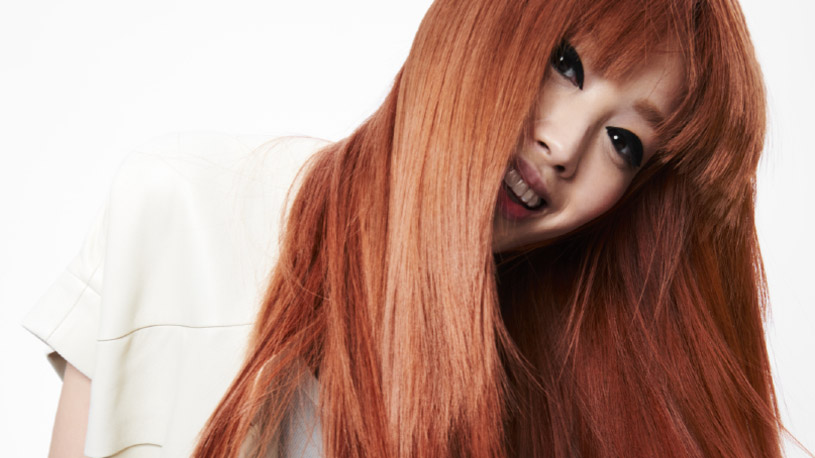 Cherry Balayage
Yet again, balayage is the easiest way to get playful with your colour as you don't need regular root touch-ups. Cherry is trending this year and by adding pieces of cherry into your hair you can get the look without too much maintenance. Of course, if your hair isn't naturally blonde, those pieces will need to be lightened before the cherry tone can be added but what's cool is that as the red fades it will turn pink - two looks in one!
Clearly Copper
More and more copper hairstyles are showing up on Instagram feeds and Pinterest boards. Copper is an easy colour to achieve if have red undertones in your hair, why fight it by trying to go for a cool tone, instead this season embrace this beautifully autumnal hue.
Rich Red
If you're a natural blonde, then going red only involves keeping the colour vibrant. However, if you have brunette hair (or darker) then you'll need to bleach your hair before going red which requires major dedication. Luckily you don't have to worry about damaging your hair as much with Chroma Absolu, as it helps to nourish hair and prevent colour-induced damage, so if you want rich red hair - you've got it!
Experimental Hair Colours
Rose Quartz
Pale pink hair doesn't ever really go out of fashion. It's experimental for sure and makes a statement but, maintenance wise, on blondes it can simply be applied in-salon and washes out with ease. If you have darker hair, then you'll need bleach first which means you'll need to lean on a specially formulated colour care range like Chroma Absolu to help prevent damage and frizz and to ramp up shine and softness.
Going Grey
This year's Pantone colour of the year is Ultimate Gray and going deliberately grey can look incredibly striking. You'll likely have to bleach your hair first so be sure to keep your hair seriously hydrated to ward off frizz and that tell-tale coarse texture that can come with bleaching.
In Nature
Natural hues like green or blue make a real statement and, unlike pink, they really stick around in the hair. So, for starters, make sure you're wedded to the idea and keep hair moisturized to ensure the colour fades evenly (no one wants patchy colour!).